Chrissy Chambers relapses on Alcohol
these pictures are from Chrissy's Instagram stories!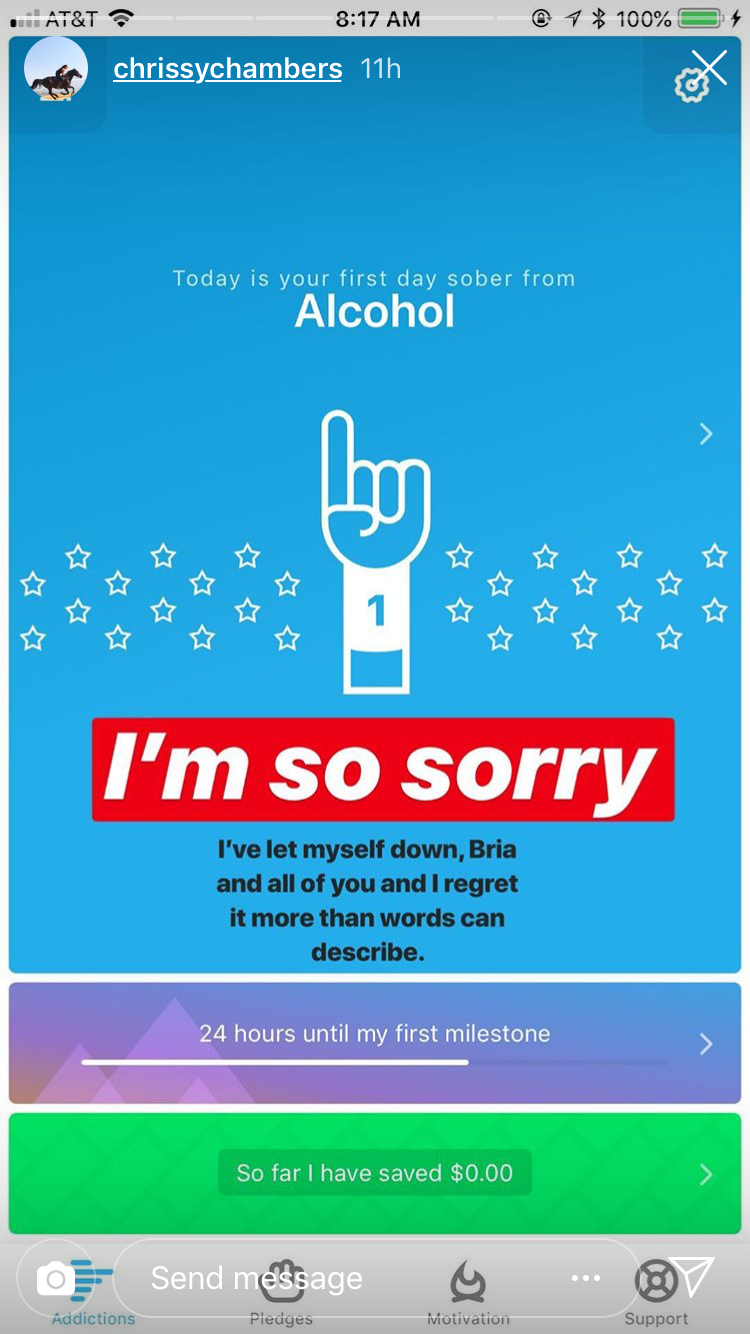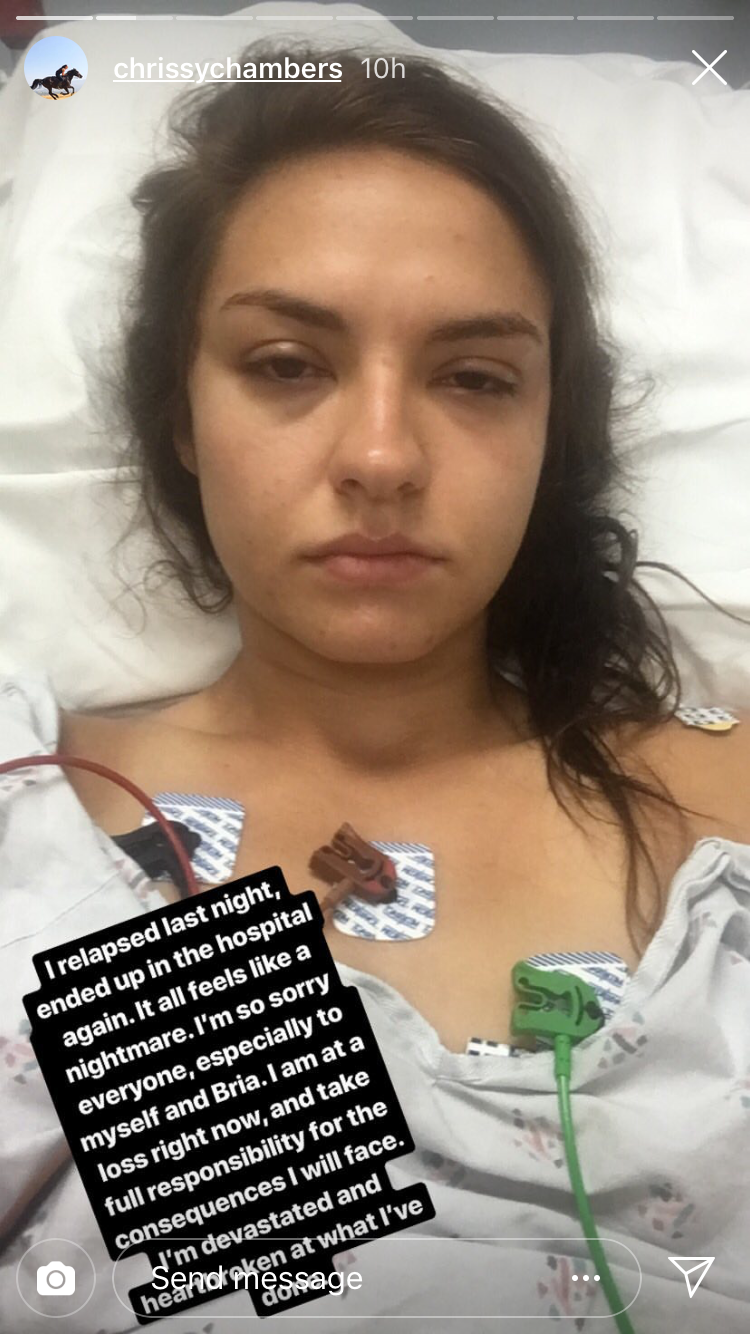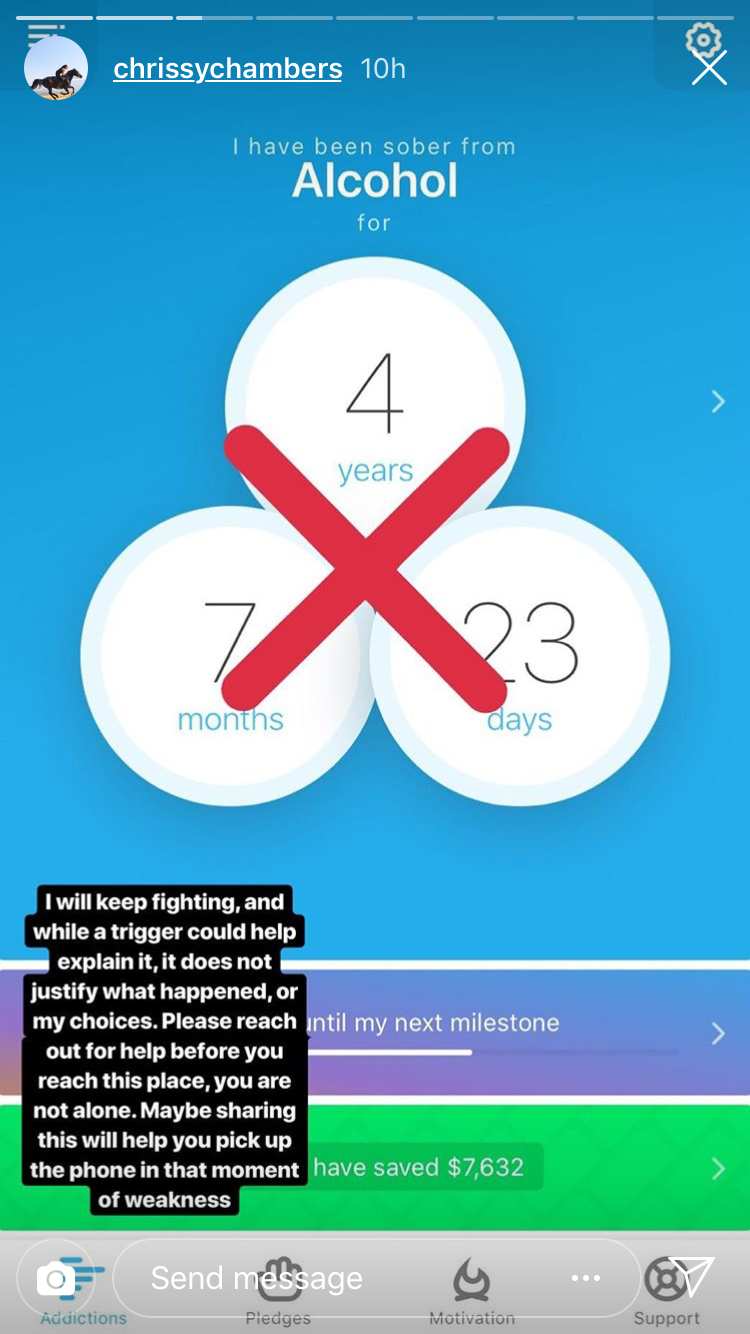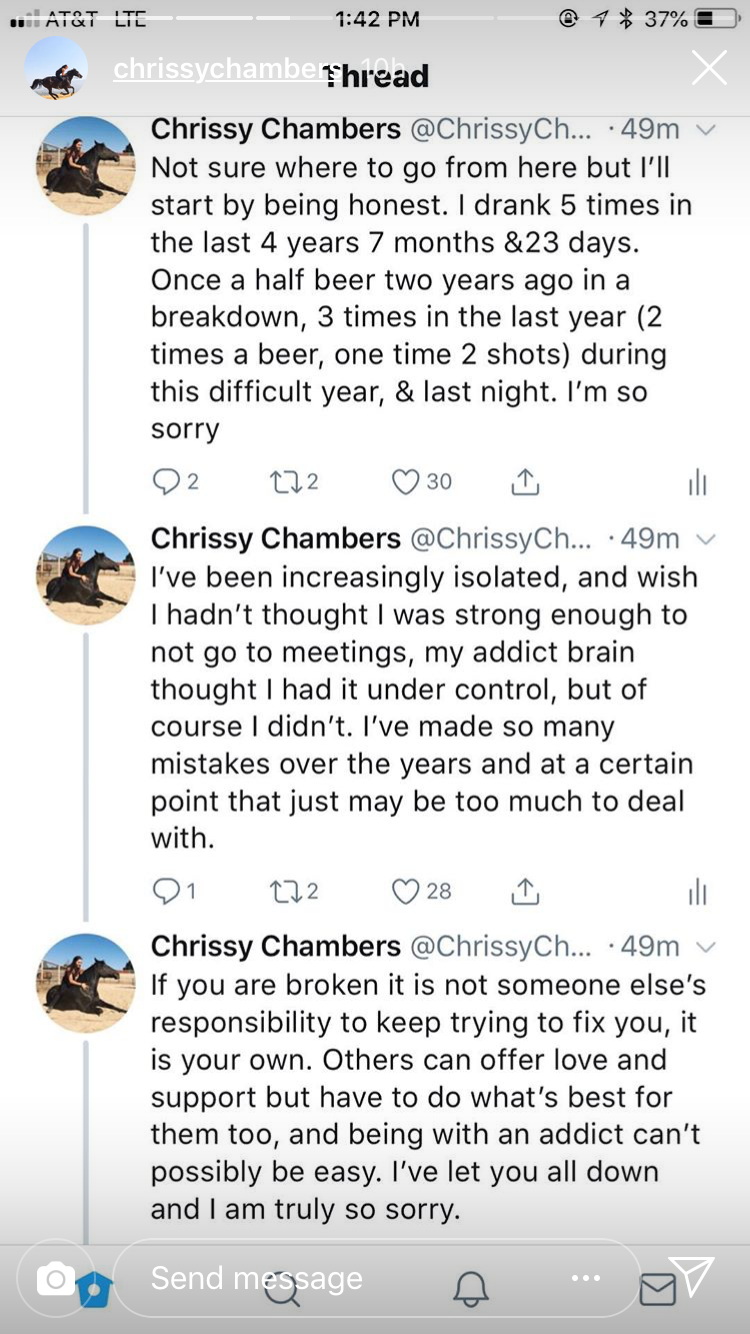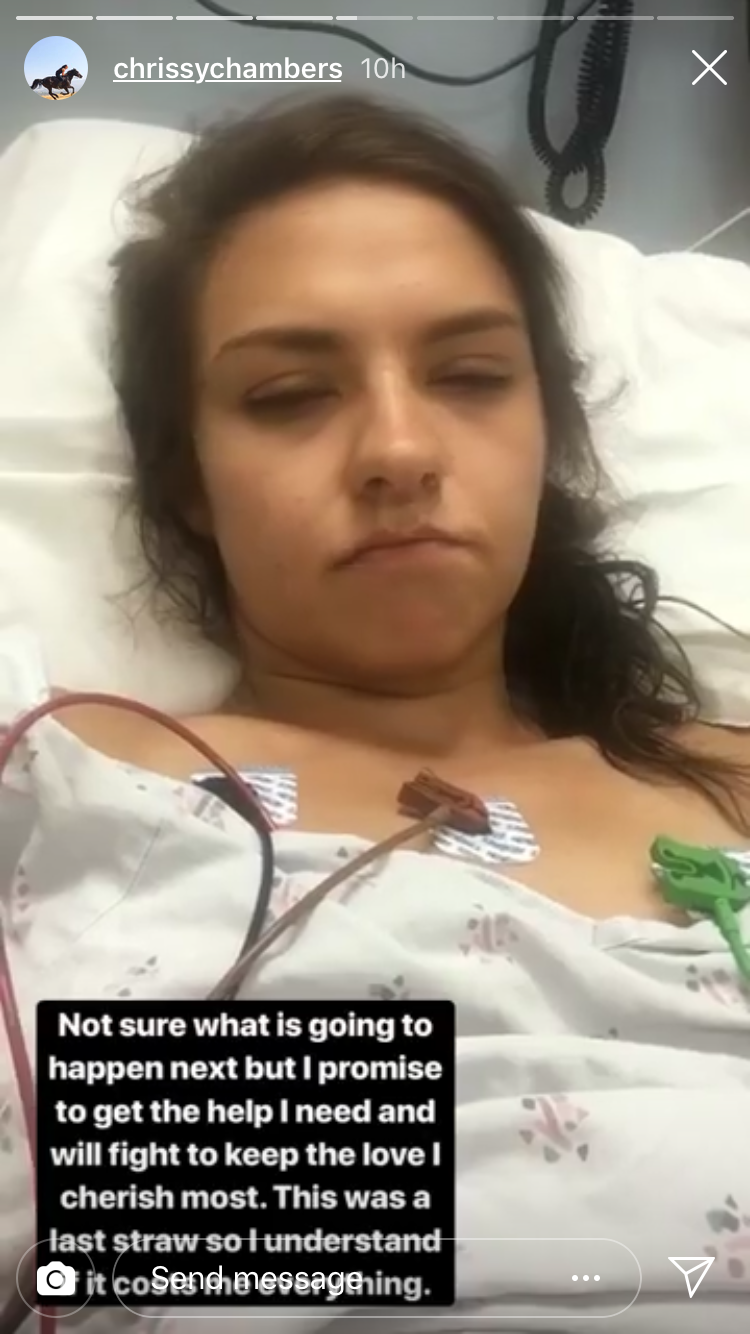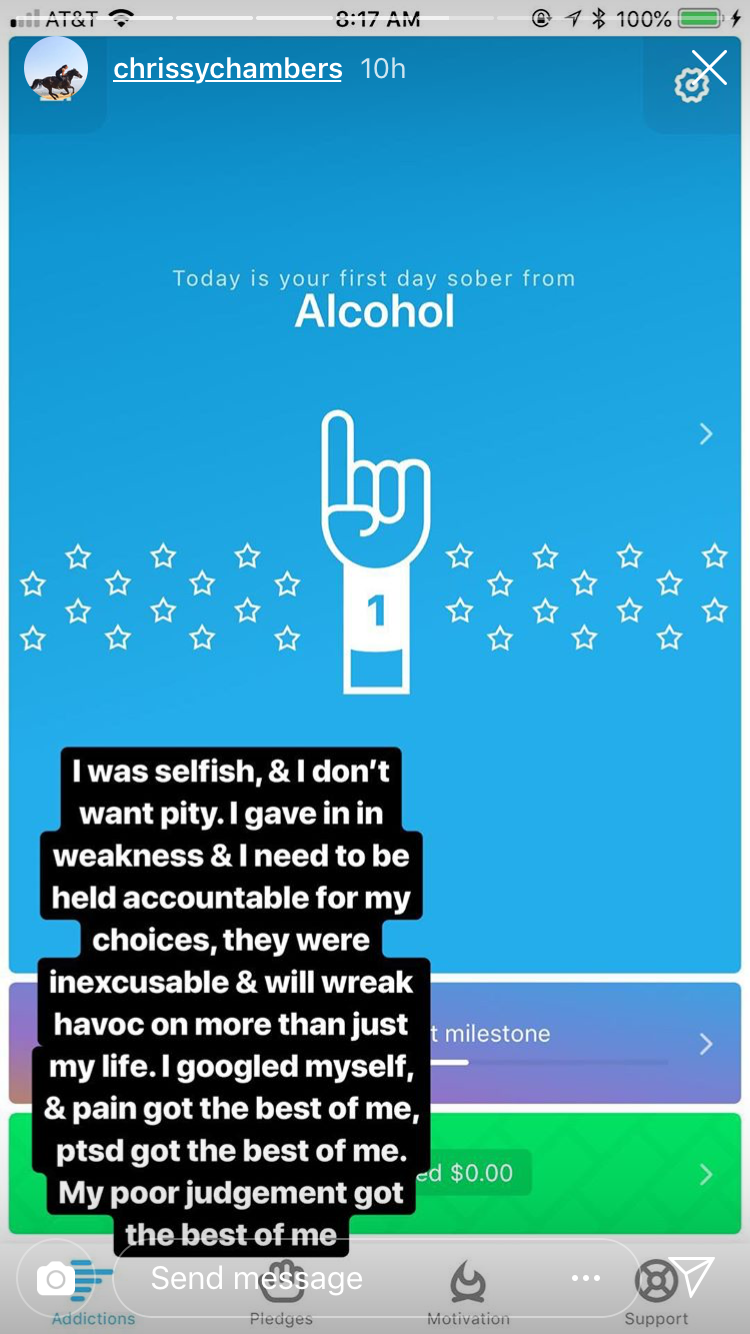 who is Chrissy Chambers?
from BBC:
The lawyer added that the YouTuber had been diagnosed with post-traumatic stress disorder (PTSD), and continued to have flashbacks and nightmares.
As part of the settlement, the accused has agreed to destroy any remaining images of Ms Chambers in his possession and has handed over copyright to the uploaded films.
This means Ms Chambers can now demand that the sites hosting the material delete it.
https://www.bbc.com/news/technology-42720869
she is also, an LGBT avocate for marriage equality. she is married to Bria. they're both Youtube stars.
https://en.wikipedia.org/wiki/BriaAndChrissy
Bria Michelle Kam (born November 3, 1986) and Chrissy Emily Chambers (born October 5, 1990), better known by their stage name BriaAndChrissy, are a singing and acting duo best known for their YouTube channels "BriaAndChrissy" and "Lesbian Love", where they perform original songs, comedy skits, and promote awareness for LGBT rights. Also known as the "Lesbian Duo", the two are a couple whose videos and songs focus on a variety of social issues including same-sex marriage advocacy and anti-bullying.[1][2] Their professional collaboration began on YouTube in 2012 with a political satire music video featuring the couple dressed as Mitt and Ann Romney.
this is a developing story. we will update when we hear more information.
if you are struggling with addiction. there is help.
https://www.rehabs.com/about/alcohol-rehab/
Chrissy Chambers relapses on Alcohol

,