Spamming on the popular app Vine is getting really annoying now you click the popular tab and the first thing that comes up is this image you see right below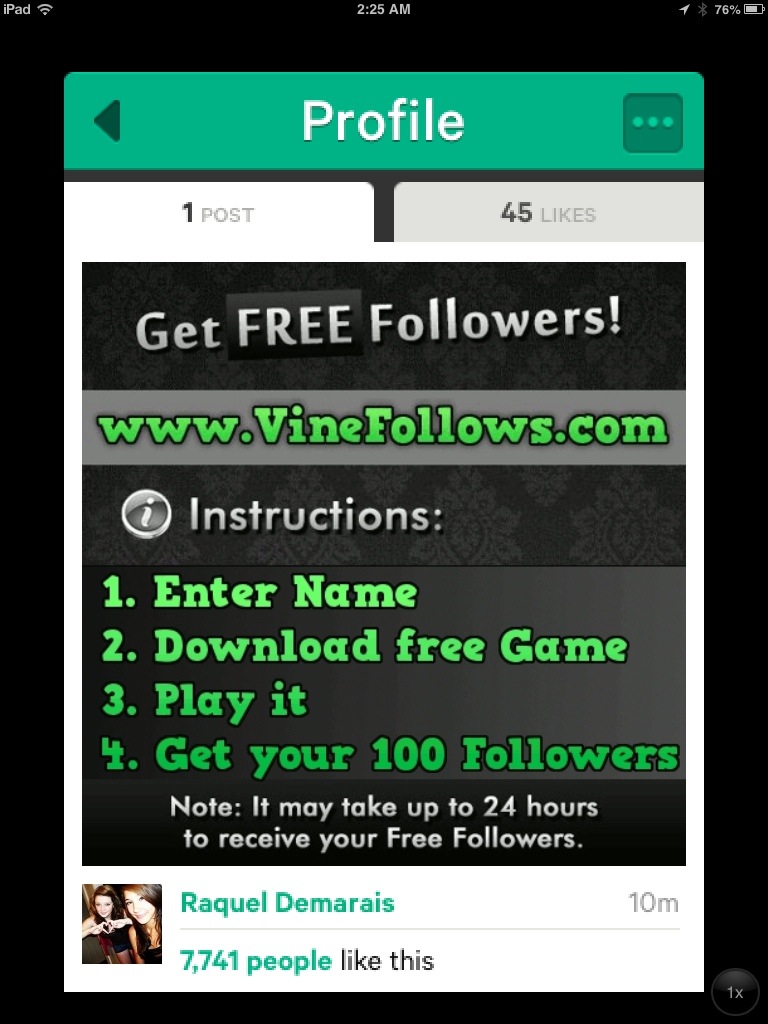 and they're getting more clever using different symbols in urls to spam your Vine profile and making messages like "nice video see vine luv to get more followers" etc… Vine made an update and some improvements but, they really need to do something about the spam.
And this one Kid Lohanothy is fucking annoying! Get that kid off the Internet.