Teadate is the worlds first Transgender dating app. For not only dating TRANS women and men. But, also cisgender men and women. It works the same way as Tinder. You can use Facebook to make an account or email for a small fee a month. It was created by TRANS people in Silicon Valley and by Pêche Di a beautiful talented TRANSwomen from New York who is changing the world with her Transmodels the first transgender modeling agency. She is amazing. I seriously admire everything she has done. Now, to the app.
You swipe left to right to like or dislike the person. Pretty simple straightforward app. Once they like you back you have a match and talk to the person. I met someone just talking for now. LA is far from me. But, she's beautiful and amazing. I like the app a lot. Here are some things it needs to make it perfect.
More detail: I would like to be able to see more of the person. More pictures and what the persons interests are.
Maybe a quiz of what person you are? Like on POF you answer all these dating questions and you can compare the person to your answers.
Wish it showed where there from and how far away they are. Like Tinder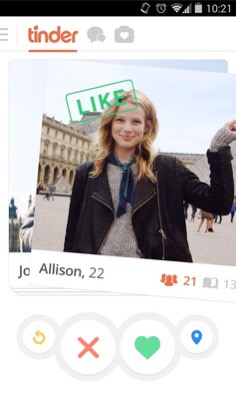 It's still a great app. Very beautiful people on here. On IOS and Andriod. Search "Teadate"
The app now has over 12k members and growing everyday!
You can now add a bio and photos to it. It's getting better and better.
Teadate Review

,