Pia Ligaray Caña Peejay Caña Pingot La Añac Pee Pie Anac is a scammer! from Lapu Lapu!
UPDATE DECEMBER 1ST:
I've received a letter from the Department of Justice. so I sent over documents which I am entitled to $175. of the money I lost from FRAUD!
in this video I explain the letter.
UPDATE: SEPTEMBER 7TH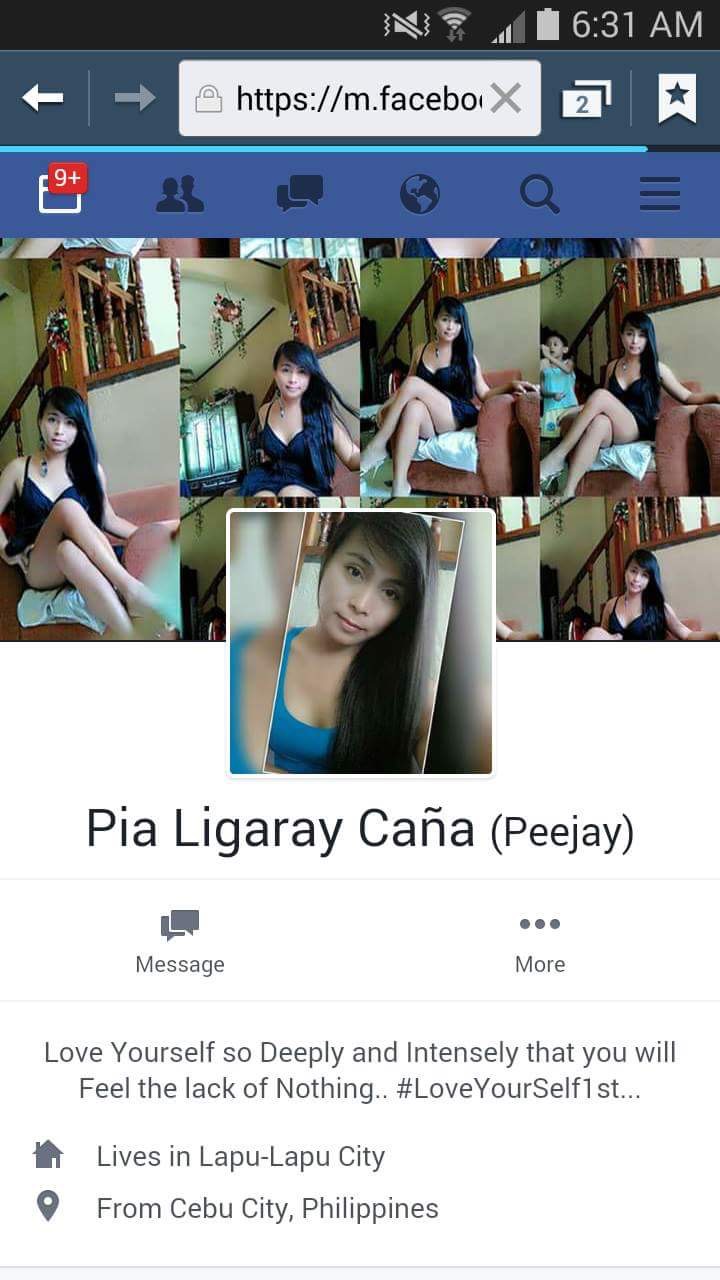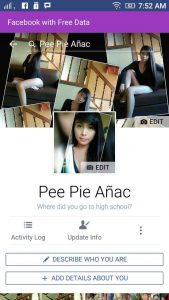 APPARENTLY SHE HAS MADE NEWER FACEBOOK PAGE. IT'S CRAZY HOW MANY PEOPLE CONTACT ME SHE'S SUCH A SCAMMER. GLAD THIS BLOG HELPS PEOPLE.
UPDATE JULY 11TH
SHE HAS BLOCKED ME. FOR SOME REASON SHE'S IN MY CONTACTS. BUT, I CAN NO LONGER WRITE OR CALL HER! EVEN IF SHE CHANGES HER NAME. HER FACE IS ON THIS SITE. DO NOT SEND HER ANY MONEY! THESE GOD AWFUL ASAIN COUNTRIES ARE NOTHING BUT, SCAMMING CUNTS.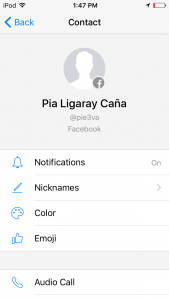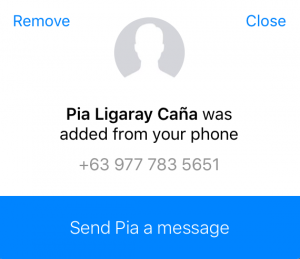 REMEMBER: IF SOMEONE ASKES YOU FOR "LOAD, OR SAYS THEY'RE SICK ETC… NEVER EVER SEND MONEY! IT'S 100% A SCAM! THEY DON'T SAY GIVE ME MONEY! THESE GODDAMN ASAINS ARE TRAINED BY THEIR PARENTS TO LIE,CHEAT AND STEAL! IF YOU WANT A GOOD GIRL OR IN MY CASE (TRANS WOMAN) THAT LOVES YOU FOR YOU. MARRY A JEW! SERIOUSLY! JEWS WILL NEVER FUCK YOU OVER UNLESS YOU'RE PALASTATIAN. 
IF SHE TRIES AND ASKS ME TO REMOVE THE BLOG OR WRITES ME AGAIN. I'LL JUST BLOCK HER. I NO LONGER WANT TO BE FRIENDS WITH SOMEONE WHO NEVER TELLS THE TRUTH AND SAYS "YOU'RE THE ONLY ONE I'VE ASKED FOR MONEY" SHE HAS FRIENDS FROM AUSTRALIA,WALES,MALAYSIA,FLORIDA AND OTHER PARTS OF THE WORLD!
UPDATE: JULY 9TH
SO, SHE NOW HAS CHANGED THE NAMES ON ALL HER SOCIAL MEDIA ACCOUNTS. SUCH AS FACEBOOK,IMO,SKYPE AND WHATEVER ELSE SHE'S ON. THIS IS HER LIFE. IS TO LIE! ASAINS MANIPULATE AND LIE! BEING CONDESCENDING THAT'S THEIR LIFE. IT'S FUCKEN SAD! HER JOB IS TO SCAM FOR HER FAMILY. WHO KNOWS IF THE KID IN THE SKYPE OR IMO IS HER SON OR LITTLE BROTHER. SHE MAKES EXCUSES FOR HERSELF. I BELIEVE SHE IS POOR. BUT, WHY SCAM PEOPLE? I DON'T BELIEVE FOR A SECOND. I AM THE ONLY PERSON THAT IS A VICTIM. WHY HASN'T SHE COME OUT ON FACEBOOK AND TELL PEOPLE? SHE SAYS "I WANT A JOB, HOW CAN I GET THE MONEY BACK FOR YOU. WHEN YOU MADE THIS BLOG" NOT MY PROBLEM AND WHO KNOWS IF THIS IS HER REAL NAME. I DON'T BELIEVE ANYTHING SHE TELLS ME. SHE RUINED MY LIFE FOR 6 MONTHS. IS SHE FUCKING SERIOUS? REALLY? I RUINED YOUR LIFE WITH THE BLOG? THIS ISN'T SLANDER IT'S THE TRUTH. THE BLOG IS NOT "ILLEGAL" HOWEVER, YES! THE "OTHER PHOTOS" WHERE DISTASTEFUL I KNOW. I ACTUALLY, HAD GUILT ABOUT IT. THAT WAS REVENGEFUL AND I DID FEEL BAD. THAT'S WHY I FUCKING REMOVED THEM! SEE! IF I CAN KEEP MY FUCKING WORD AND SAY "I WILL REMOVE THE RISQUḖ PHOTOS" THEN WHY CAN'T SHE WU ME. MY MONEY BACK WITH HER BOYFRIEND ISAGANI? SERIOUSLY? SHE'S SUCH A LIAR AND A SCAMMER! SHE USED ME BECAUSE HER BOYFRIEND IS ADDICTED TO VIDEO GAMES? GIVE ME A BREAK! HIM AND HER FAMILY IS ONLY MAD AT HER BECAUSE. SHE GOT CAUGHT. THIS IS WHAT FUCKING FILIPINOS DO! THEY LIE,CHEAT AND STEAL FROM PEOPLE. IT'S THEIR FUCKING CULTURE AND UPBRINGING! I JUST FEEL SAD FOR THOSE KIDS (BOY AND GIRL) WHO WILL GROW UP TO BE THIEVES LIKE PIA!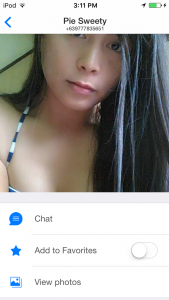 UPDATE JULY 4TH:
she has two profiles and it looks like all she did was change the "La Añac" to "L Anac" and some how Facebook thinks that's a legitimate name. then on her other profile she puts her middle name "Ligaray" I think it's funny how she tell me "you're the only one I've asked for money. I bet Sergie from the Netherlands sent her money too. she will never change. this is her business. I am ruining her business because, no one should make a living taking advantage of people. I just wish she would change her life. she's beautiful she could do something else with her life. I wish all the best for her.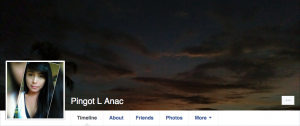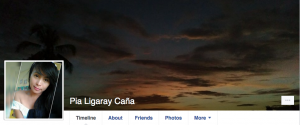 UPDATE JULY 3RD:
HER PROFILE HAS BEEN REMOVED FOR USING A "FAKE NAME"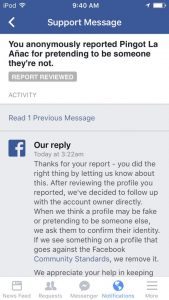 UPDATE: JULY 2ND

SHE MADE ANOTHER PROFILE! WITH A DIFFERENT NAME!
HOW DOES SHE WANT A BETTER LIFE? IF SHE'S POSTING SEXY PICTURES AGAIN? SHE WILL ALWAYS BE A SCAMMER. THIS IS JUST SAD.
UPDATE: JUNE 27TH
She then tells me the truth (which I still find are lies over and over again) that her and Insagani have been together for 4 years. using me because, he is addicted to online games and I have sent over 9,000 PHP ($200 USD) and so, she then proceeds she wants friendship and my blog some how ruined her life. she then, told me she would give my blog down. she called it "blackmail" it's not blackmail. it's a symbol. by her giving me my money back and posting on Facebook publicly about the scam. would prove to me and everyone else. she was wrong for what she did and started a new life and not scam people anymore. so, now. she has blocked me writing her again. so, I decided to block her profile. I know for a fact she will never change. this is her business. this is her using people for money. this blog is not revenge. this is to protect other people. if I came across another scam. this would be on this website as well. I DO NOT HATE HER,MAD AT HER OR ANYTHING LIKE THAT! I STILL CARE AND I DO FORGIVE HER! I JUST WANT HER TO CHANGE IF SHE REALLY CARED SHE WOULD GIVE MY MONEY BACK AND STOP LYING AND POST ON FACEBOOK SHE WAS WRONG. SO, THEN SHE CHANGES HER SETTINGS AGAIN AND TAKES OFF HER MIDDLE NAME LIGARAY (not sure how to spell it) AND "Peejay" she also, told me. she is not shemale. ARE YOU SERIOUS? listen to the videos and you be the judge. look. I could care less if she is or isn't. I'm Pansexual. I don't give a fuck. I am done with this blog. I hope the best for her and to stop scamming others. ONCE, AGAIN. I. DO. NOT. HATE. HER. but, one I want to say is DON'T DO ONLINE DATING IT'S ALL BULLSHIT SAVE YOUR MONEY FOR SOMEONE YOU LOVE CLOSE BY. IT'S NOT WORTH THE HEARTACHE THE STRESS YOUR MONEY AND YOUR TIME.
FUCK THE PHILIPPINES! "SEACREST OUT!"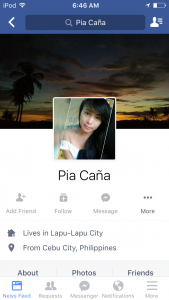 I filed a compliant with my bank as fraud to get my money back and I reported her to Western Union and her brother. Peejay Caña and Jerson Caña are banned from Western Union.
when she started sending me sexy pictures. I thought she was a hooker and I thought it would be like pretty woman and I would save her from it. movies are deceiving.
https://www.facebook.com/pie3va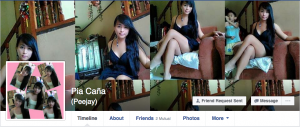 https://www.instagram.com/peejay_pia/?hl=en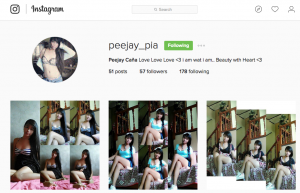 she used me for money! she always will tell you to send money to her brother Jerson Caña. this online relationship started November 15 and lasted all the way till May 29th. I was planning on flying to meet her with my brother in October. but, she told a guy named "Serge" "your smile melt my heart. I love you" she would never write that on my Facebook. she always kept the relationship private. never posted are Skype conversations or anything to show people that I was in love with her. I lost like $200-$250 so, it's not that big of a deal. but, I don't want other people to become a victim like I did. it all started on a Facebook comment that had over 3,000 likes. it was about a special needs teacher who gave compliments to his students and my comment was about being an Atheist befriending a Muslim and it got attn. so much so. Pia wrote me and liked it. she said "that made her drawn to her". then, I told her "it was a lie. I just wanted attn" she got mad at me, few days later wrote and talked to me. 3 months later she said "I love you" then started getting strange. first she got sick in January and asked for my help. I told her "I don't have any money" so, then she got a job at Boss Cafe in Lapu Lapu City (she's from Cebu City. which is whore capital in the philippines. didn't know that till my brother told me) and said "I need to pay my friends back when I was in hospital my boss is a perv so I quit" so, I helped. then her brother got sick didn't ask for money. then she went to Ormoc with her family and asked me for money. "I don't have anymore to give. I'm broke" she said "okay sorry" then 2 days go by don't hear from her. then she said "my load with expire can you help so we can Skype" so I did. I was so stressed over her. I ended up getting 5150ed which means a holding for 24-72 hours because of depression mental problems I've had. then, I was in the hospital for stomach pains and she asked for money 3 days after I got out. then the final payment I sent was 2 weeks ago as of May. because she said again her load will expire. at 2pm. it's now 4pm her time. then she says "I put a little pesos so I can talk to you" then the next day I went online it showed she was online. then my brother found out she was talking to Serge and had friends snoop on her. don't become a victim like I did. it's sad really. because, she could of come to the United States and she said "I love you" to other guys on Facebook. if this person talks to you. she's using you. she's a scammer! and Serge is fucking asshole! #PeejayCana #PiaCana #PhilippinesScams
she doesn't even talk to me anymore. I'm so heartbroken I really did love her. I really care about her. she's not a bad person. just a fucked up person. I really thought I could save her and make her life better. I want her to change. she's so beautiful. I really thought she loved me and cared about me. she's so sweet and nice. I thought we seriously had a connection we had so much in common and I accepted her for who she is. not a lot of guys would. I showed her so much love and kindness and my heart weeps. 🙁 I really miss her and I hope she can change her life around. because, if she told me the truth and everything and stopped doing this. I would give her another chance.
my brother investigated endlessly for me. his friend wrote her. which the main picture in this article. she sent him a picture of her brother sick at doctors and said she is working at a Cafe and Call Center. she told me the Call Center a few days ago and told me she quit the Cafe job like 5 months ago. I kept telling her to come clean about it and stop lying. she won't budge at all. she told me about her brother in the doctors office like 4 days ago.
I also, find it very strange she blocked me,unfriended my Mom and said "Dear, I miss you. I miss our friendship" I told her "if you really care about me. you'd send me my money back,tell me the truth and stop scamming and if you are selling your body for money. PLEASE STOP DOING IT AND FIND A REAL JOB. THEN I WILL BE YOUR FRIEND AGAIN" she says "you're wrong. I'm not lying. you have so much hate in your heart"
and yes. she is Transgendered but, that doesn't bother me. because, I'm Pansexual. (just means sex is irrelevant)
a couple of times she would discuss about suicide because, she has no job and always stuck in that house with her Step Mom's family and says "they're mean to us" I honestly think it's her house and has been doing this for years now. one time she said she was thinking of going into prostitution and her friends tell her to get surgery and breasts so she can make more money. then other time like the middle of May she was crying on Skype and saying how she hates her life and she wants to be with me in California and see the snow in Big Bear. she told me not to tell her brother Jerson or his wife. Gerlidine. (I spelt it wrong I know) I feel bad for there daughter Cheska. and Pia's brother Pitch. using kids like this and they will grow up being scammers too. it's sad. so, that bothered me and that crying was so put on. one of the reasons I broke up with her and she wouldn't come clean. I kept telling her to stop lying and stop crying. stop playing this game with me. be honest and she wouldn't she believes her lies and has no conscience.
scroll down to see the pictures and videos. some are private Facebook messages some are taken from Skype,IMO,Facebook,Instagram and other peoples profiles I have found.
why would this douche say this to me? she blocked me now on Instagram.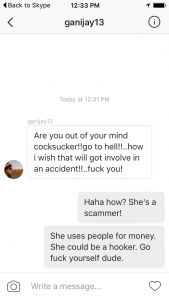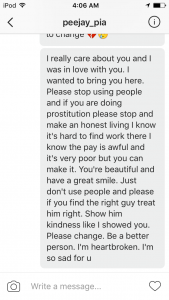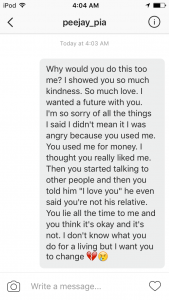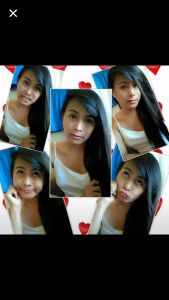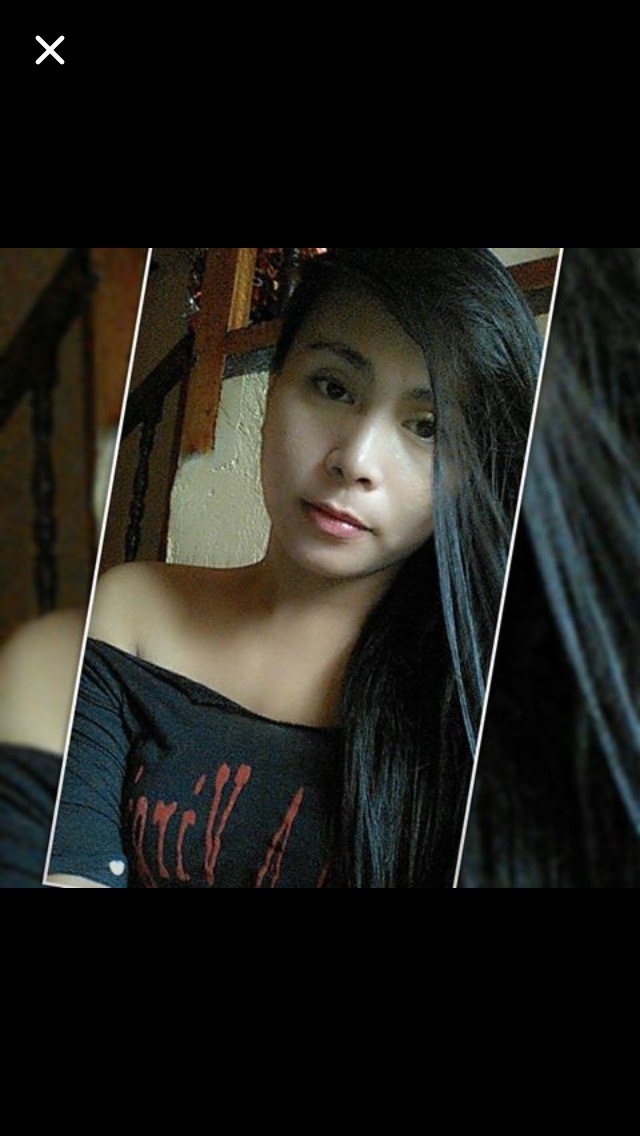 she then changes her profile pic after I broke up with her and she blocked me on messenger.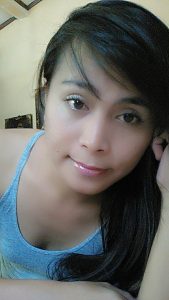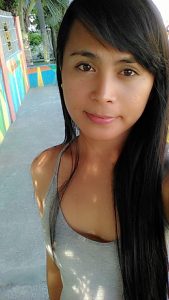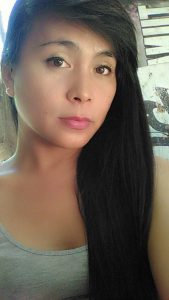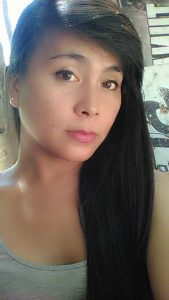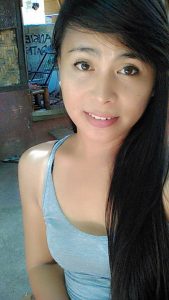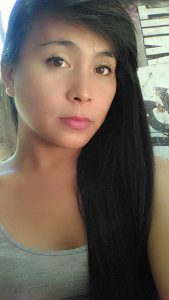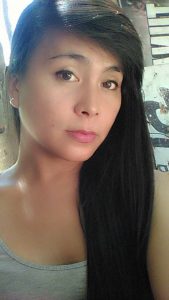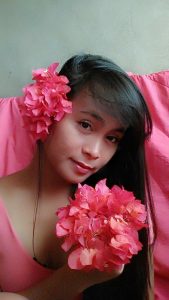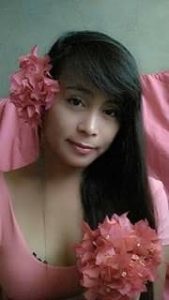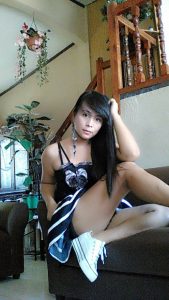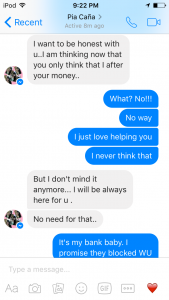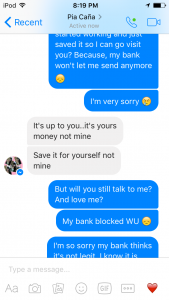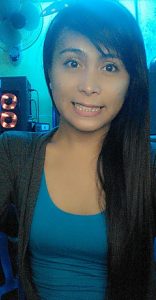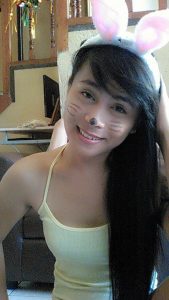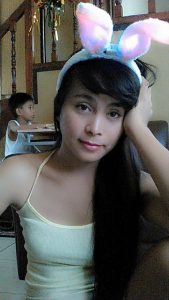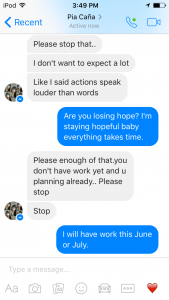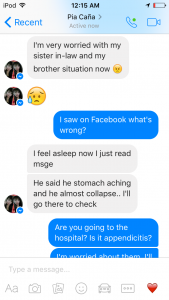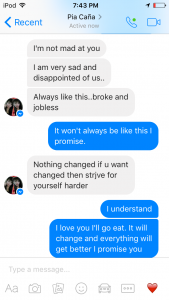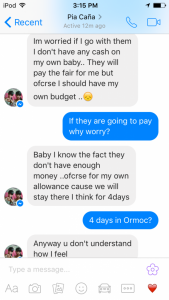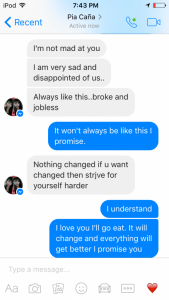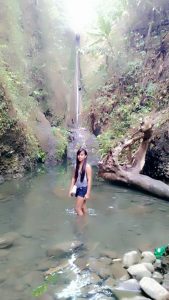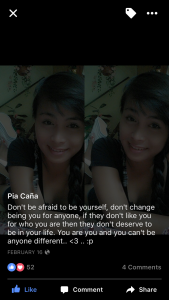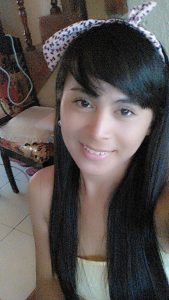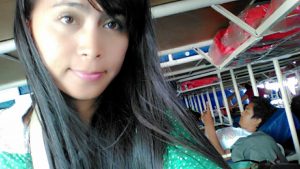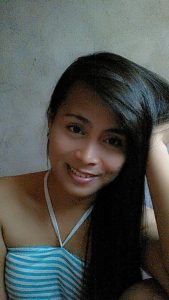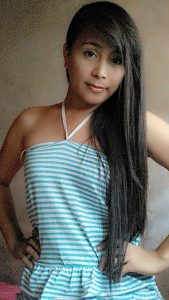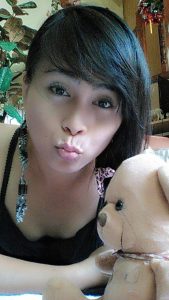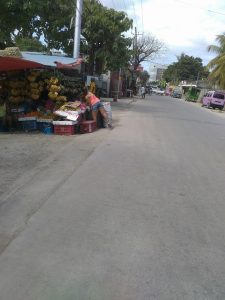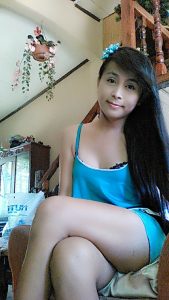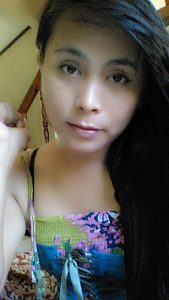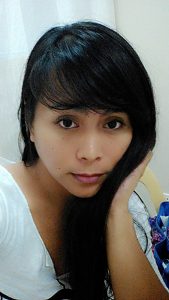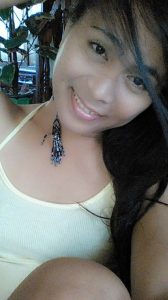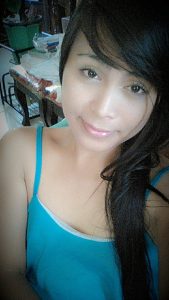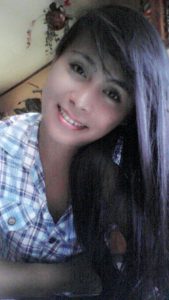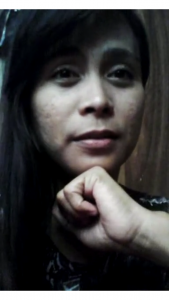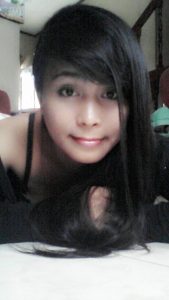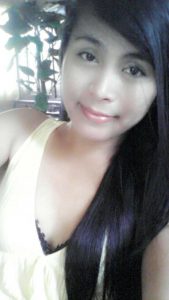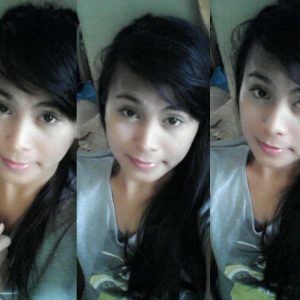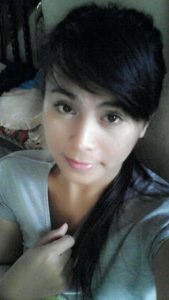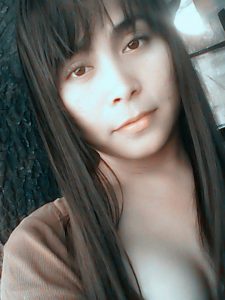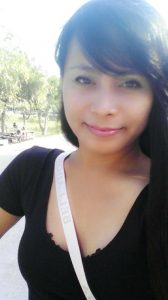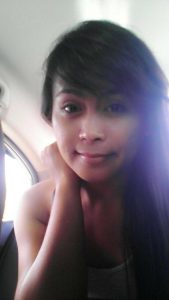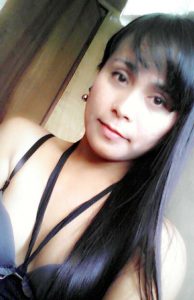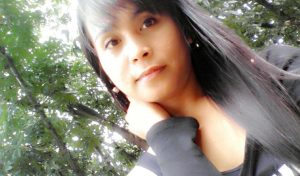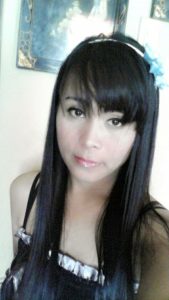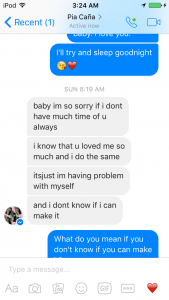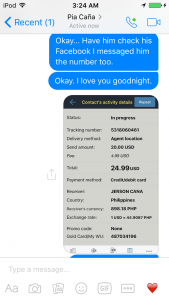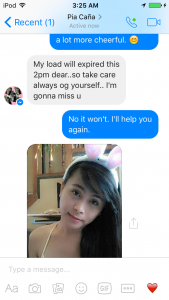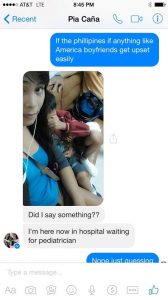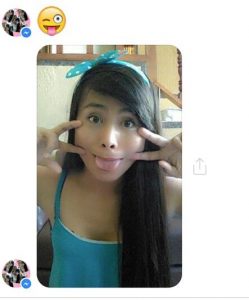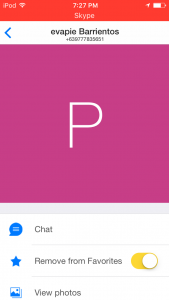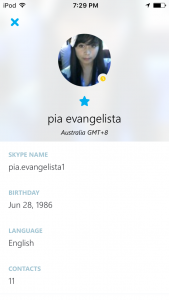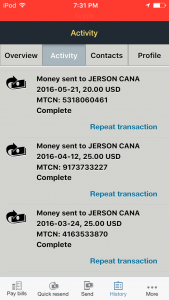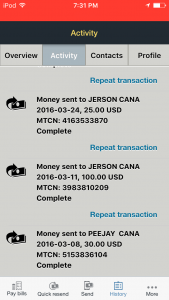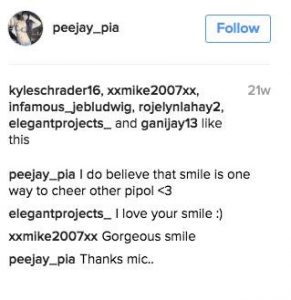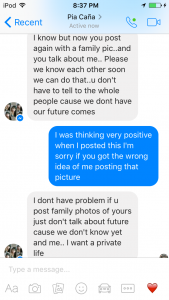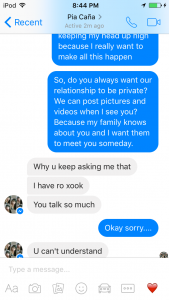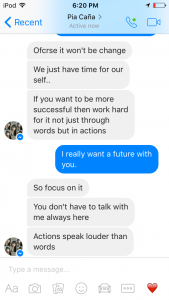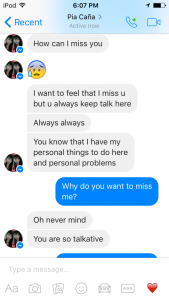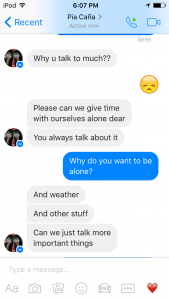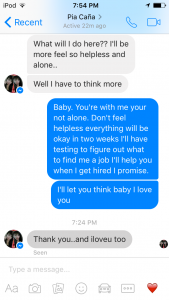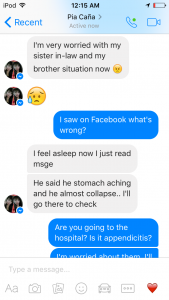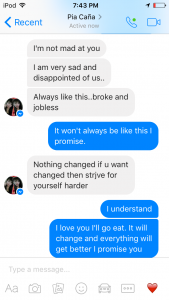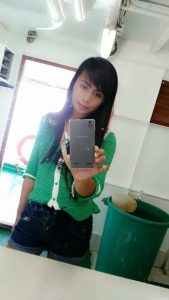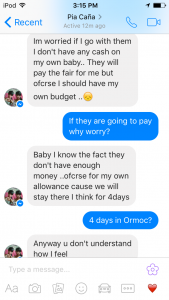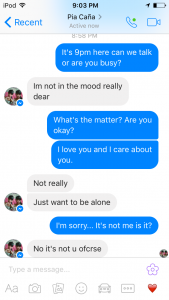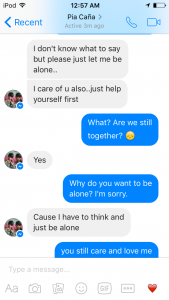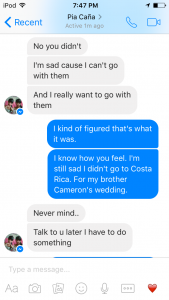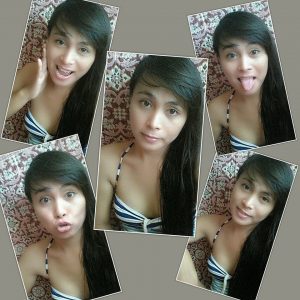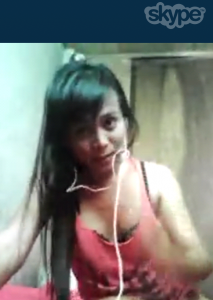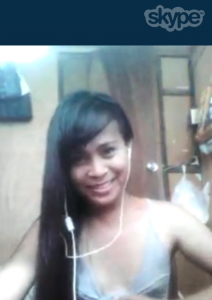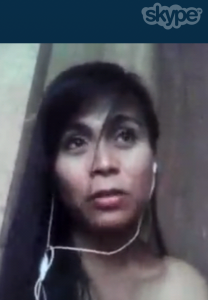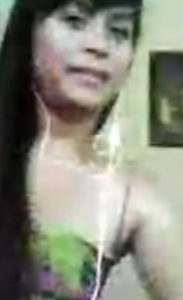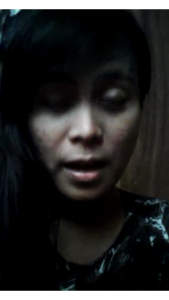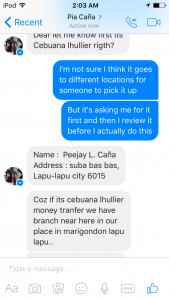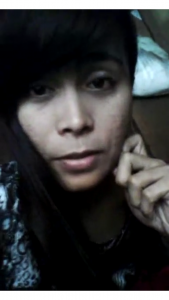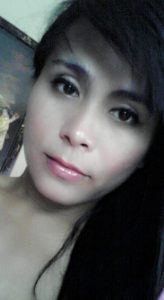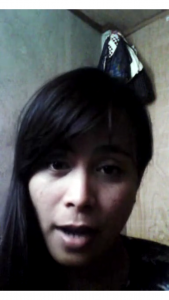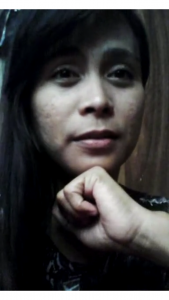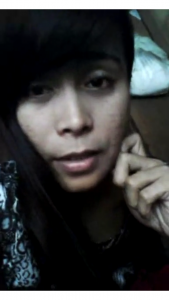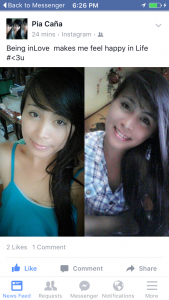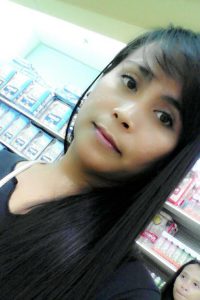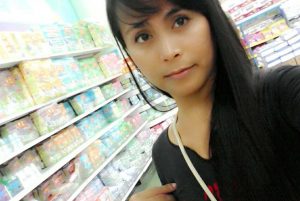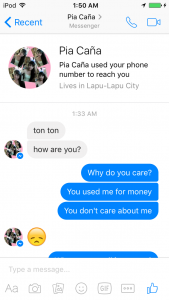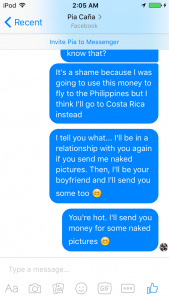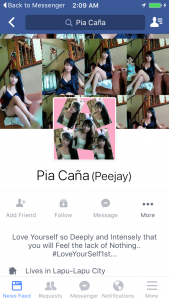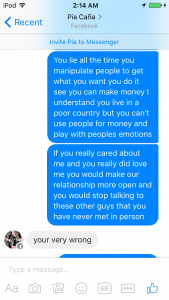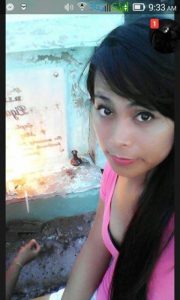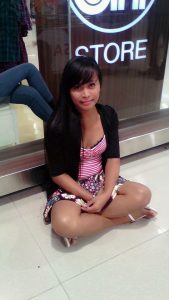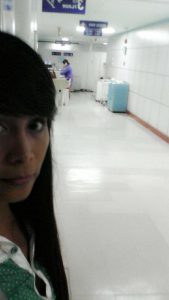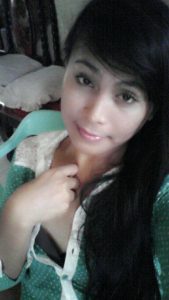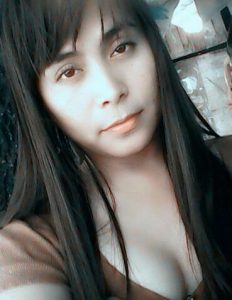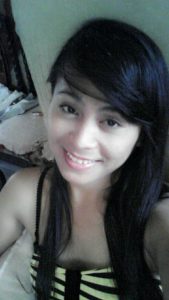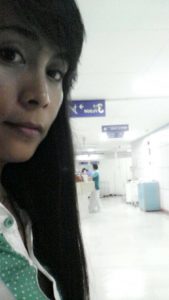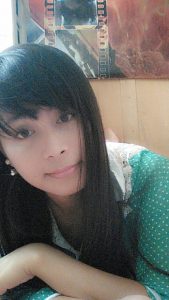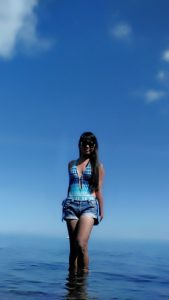 Pia Ligaray Caña Peejay Caña Pingot La Añac Pee Pie Anac is a scammer! from Lapu Lapu!

,