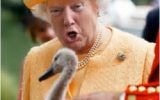 doesn't look bad as an old bitch!
I always get asshole kids all the time writing me and being mean to me so that's what they get There is a reason why we have abortions in this country!
if you thought I said "s@#$" you're wrong! this hilarious K Mart commercial. is ingenious!