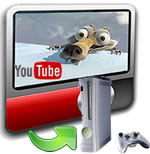 Xbox now has Youtube and more content is coming soon.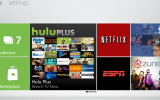 The Xbox360 gets a new upgrade. with more media than you can handle. Bravo,Epix,I Heart Radio,Vevo,Youtube,MLB and much much more. with new apps on the way! here's even the best part. you can use Bing to search for movies,tv shows,games right on your Xbox. even say it with Kinect. this is a huge step for
WARNING! THE VIDEO YOU ARE ABOUT WATCH IS INTENDED FOR MATURE AUDIENCES. PARENTAL DISCRETION IS ADVISED.